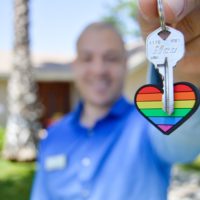 October 8th, 2019
WEBINAR: How to Create A Home for your family member without relying on or waiting for a Group Home
Eric Goll is a sibling who guides families that have a loved one who has an intellectual disability to create ordinary everyday lives, and future peace of mind.
Eric will be hosting a free webinar, "How to Create A Home for your family member with an intellectual disability, without relying on or waiting for a Group Home" on Thursday October 17 at 7 p.m.
In this webinar, you will learn how eight families worked together to successfully create individualized homes with their family members that have an intellectual or developmental disability.
You will also get the three key insights from their learning journey, and the three steps you can take to make your individualized home a reality.