Donate / Give Back
Ways to Give at EAFWR
Did you know that there are many ways to give back and support Extend-A-Family Waterloo Region?
Here are just a few!
We graciously accept the following types of financial donations:
Click here for more information about donating.
2. Participate in Giving Tuesday: November 29th, 2016
GivingTuesday – December 1, 2015
Extend-A-Family Waterloo Region (EAFWR) is excited to announce that we are an official partner of GivingTuesday Canada 2015!
•23% of disabled people feel lonely most days, rising to 38% for young disabled people.
•29% of disabled people reported only being able to meet up with friends once a month or less, while 6% said they had no friends at all.
•28% of young adults with autism had no social contact at all.
•The unemployment rate of persons aged 25 to 64 with disabilities is 11% – compared to only 6% for people who do not report having a disability.
•Disabled men aged 15 to 64 earn $9,557 less than same-age adult men who don't report having disabilities. Women between 15 to 64 years earn $8,853 less.
•31% of parents of a child with a disability said the disability causes problem in their marriage.
•75% of divorced parents said their child's disability lead to the breakdown of their marriage.
Since 2007, the Community Development Team has worked to address the social, economic and family stressors that impact the families we serve.
Our vision stems from a belief that a lasting change in the lives of individuals we support can only come with a lasting change in the environments we all share – schools, neighbourhoods, cultural groups, work places, etc.
Through collaborations with neighbourhood associations, community partners and family groups – the Community Development Team continues to be innovators in our work to build belonging for all:
•Sib Shops place an emphasis on tending to the unique needs of siblings of an individual with a disability.
•Date Night allows parents of a child with autism to simply reconnect with one another as adults and partners.
•The Pen Pal Project saw more than 100 relationships grow and deepen through the simple exchange of letters to one another.
•Open Space gatherings in Waterloo, Cambridge and Kitchener each week are an opportunity for an inclusive evening of food, fun and conversation.
This vision of support is possible because of the generosity of our donors. By participating on December 1st as part of the global Giving Tuesday movement through your donation to Extend-A-Family Waterloo Region – your gift truly matters..
We are humbled by our donors' generosity and are deliberate in our efforts to ensure that the impact of these gifts is felt by many.
Please click here to give a gift today!
Don't forget to print off a sign to use for your Twitter #unselfie to show why you donated to EAFWR:  giving tuesday unselfie 1  or Unselfie 2
3. Smart Betty
Smart Betty is a daily deal website that believes in community giving and EAFWR is excited to be a new partner!
Every time you purchase a deal from Smart Betty, they will give 10% of revenue from that purchase to a local registered charity of the buyer's choice.
All you need to do is register for a Smart Betty account and select EAFWR as your charity of choice! You will receive a daily email with deals for that day and once you make your purchase, EAFWR will receive 10% of that purchase.
Visit www.smartbetty.com to see the deals and register for your account.
4. ChangeIt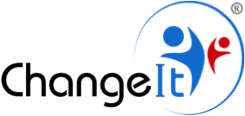 ChangeIt® is a new and innovative way to automatically round up your debit card purchases, creating Virtual Change®, and automatically directing this Virtual Change® to the charitable organizations YOU CHOOSE! You have complete CONTROL over your rounding preferences and how much you give!
The Bank of Montreal and the Mennonite Savings & Credit Union are the current local partners with ChangeIt. If you bank with one of these institutions and are interested in registering, please visit https://ca.changeit.com/ and register as a Donor.
5. Shoppers Optimum Rewards Program
Extend-A-Family Waterloo Region is now officially registered with the Shoppers Optimum Points Donation Program!
You can donate some (or all) of your Shoppers Optimum Points to EAFWR, making it possible to use points at Shoppers Drug Mart toward the purchase of products and supplies we need for ongoing operational and fundraising activities.
To donate, please visit: www.shoppersdrugmart.ca/donate
6. Giving Day with Hudson's Bay and Home Outfitters
Save up to 20% at Hudson's Bay and Home Outfitters when you purchase a $5 Shopping Ticket.
100% of ticket purchase price supports EAFWR.
7. Host a Third Party Fundraising Event
Extend-A-Family Waterloo Region (EAFWR) greatly appreciates the support we receive from the community. One of the many ways we receive financial support is from supporters in the community who choose to host a third party fundraiser on our behalf.
Third party fundraising events are hosted by another business, organization or individual in support of EAFWR. Events can range from garage sales and car washes to formal dinner parties and golf tournaments. Product sales parties (e.g., A
rbonne, Avon, Epicure, etc.) work too! Many have hosted parties and donated proceeds back to EAFWR.
If you are interested in hosting an event on behalf of EAFWR, please contact Becky Klokoff at bklokoff@eafwr.on.ca . We want to help make your event a success and we look forward to working with you!
8. Volunteer!
Have you been looking for that perfect volunteer opportunity? Well, look no further! Extend-A-Family Waterloo Region has some great volunteer opportunities available – perfect for anyone interested in community inclusion, special events, and building lasting relationships.
Please contact Michelle Scala at mscala@eafwr.on.ca if you are interested in becoming part of our team today!
The following programs and services are not supported by government funding but are critical to the development and overall well-being of the individuals and families we support.
The Short Break Fund provides families on the waiting list with a much needed break.

The Autism Spectrum Connection website is an essential online resource for professionals, families and individuals on the spectrum.

Support for young adults who have just turned 18 while they wait for funding under the adult system.

Community development projects help connect those already connected with EAFWR to the broader community in order to build mutually beneficial relationships through groups, programs and opportunities.

The 'I Choose Dignity' signature events (Count Me In Rally and Inclusion Celebration) and a community education/awareness program.

Our Community Activity Fund helps offset the cost of recreation opportunities which allow people to be active participants in our community.
For more information about donating to EAFWR, please contact Becky Klokoff at 519-741-0190 x302 or bklokoff@eafwr.on.ca